This past weekend I attended my second Ladies of the Lake weekend. Twice a year women mostly from New York and Pennsylvania (some from Ohio and Maryland too) gather at Sky Lake Camp and Retreat Center to worship, sing, pray, play, laugh, and enjoy each others company.
As I was making the 8 hour journey through Ohio and across the southern tier of upstate New York on Friday I thought "I am sure there are camps where I could retreat with ladies just as lovely closer to home." But, there would be no place in Ohio that could evoke the feelings I get when I even think about Sky Lake. The closer I get to the exit that will take me to "The Lake" the more excited I get, the same feelings I got as a child on my way for a week of summer camp. It's like coming home.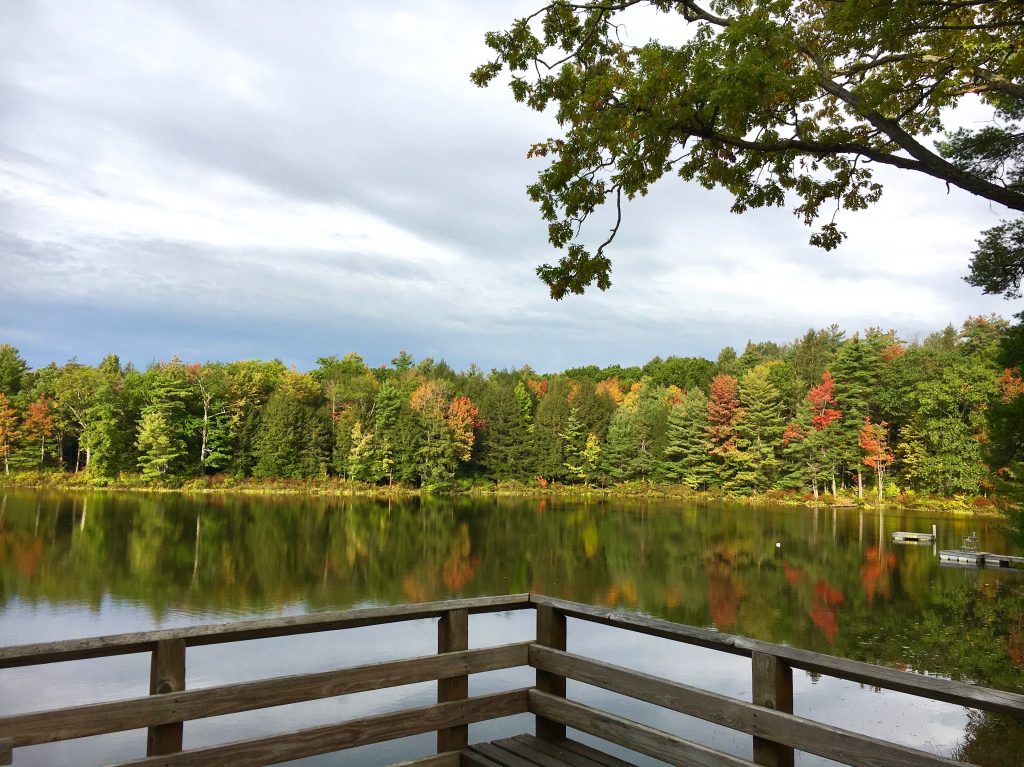 I started attending Sky Lake as a young elementary camper, starting out with a 3 day stay at Try Camp. For the next decade I enjoyed swimming in the lake, cooking out over the fire, laughing with my family group, and singing my favorite songs. By the end of the week saying goodbye through hugs and tears was one of the hardest but most joy-filled experiences of my life.
I am not exaggerating when I say at camp I made life long friends. From my fellow campers I shared a family group with and saw every summer until graduation, to my counselors who mentored me and kept me safe, to the directors who I looked up to, I have maintained many connections to adulthood. Outside of my family and my church, Sky Lake is the only place I have felt immediately accepted, loved, and cared for.
This past weekend was unseasonably warm. When I packed I knew that anything could happen so my strategies was layers. I ended up wearing as few layers as possible. The warm weather did make for some very nice outside time, something that was in short supply last time I visited as it was early spring and very chilly.
A variety of activities occurred throughout the weekend, participants offering their talents to lead workshops in bread baking, jewelry making, water color, archery, journaling, etc. I lead a first time workshop in Mandala Drawing for Relaxation and Meditation. It's such a joy to participate in activities with such a variety of talented generous women. There were also massages and manicures available.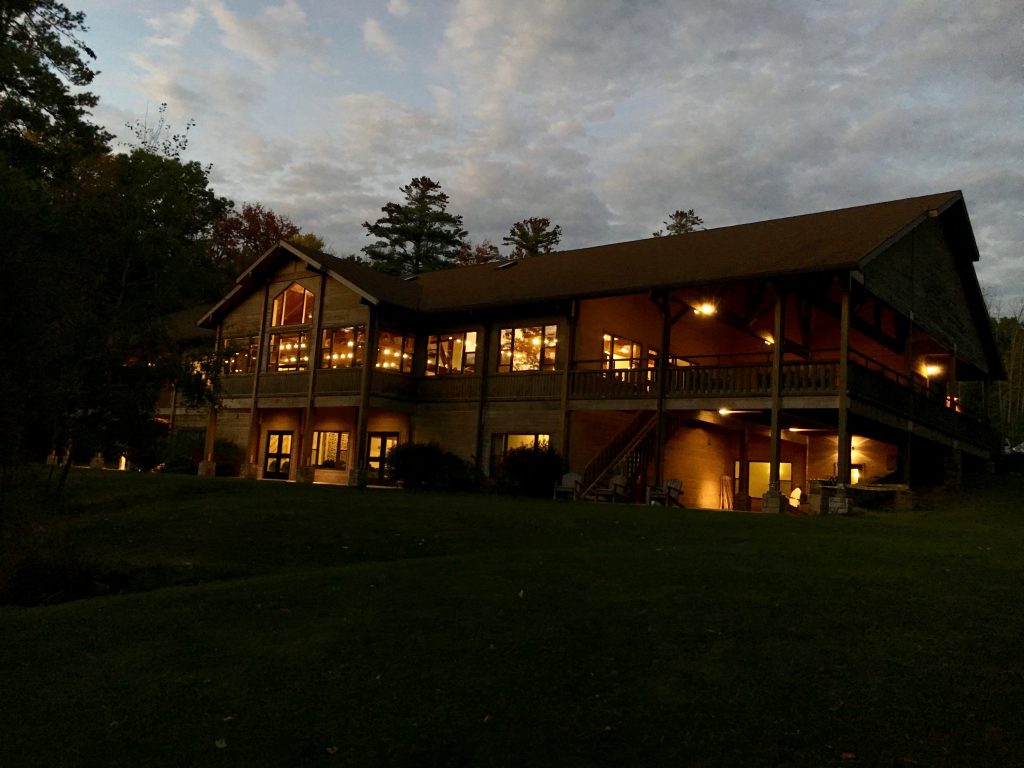 Our main base of operations was in Founder's Lodge, a year around facility dedicated in 2003. It's awful pretty if you ask me. Our activities took us all over camp, including the West Shore for some archery lessons. Turns out I am not as good at archery as I hoped, but by the end of the session I had the hang of things and next time I will be awesome at it.
I have not attended church regularly since 2007 when my chronic illness journey began. To be able to worship with amazing people in a place I loved was an inspiring experience. One that made me realize I do need to find a church community in Columbus. I will always have the support and love of the people of Sky Lake, but their distance means actual contact is not as frequent as I like. After my abandoned attempt of Back to Church last fall, I think it's time for another go.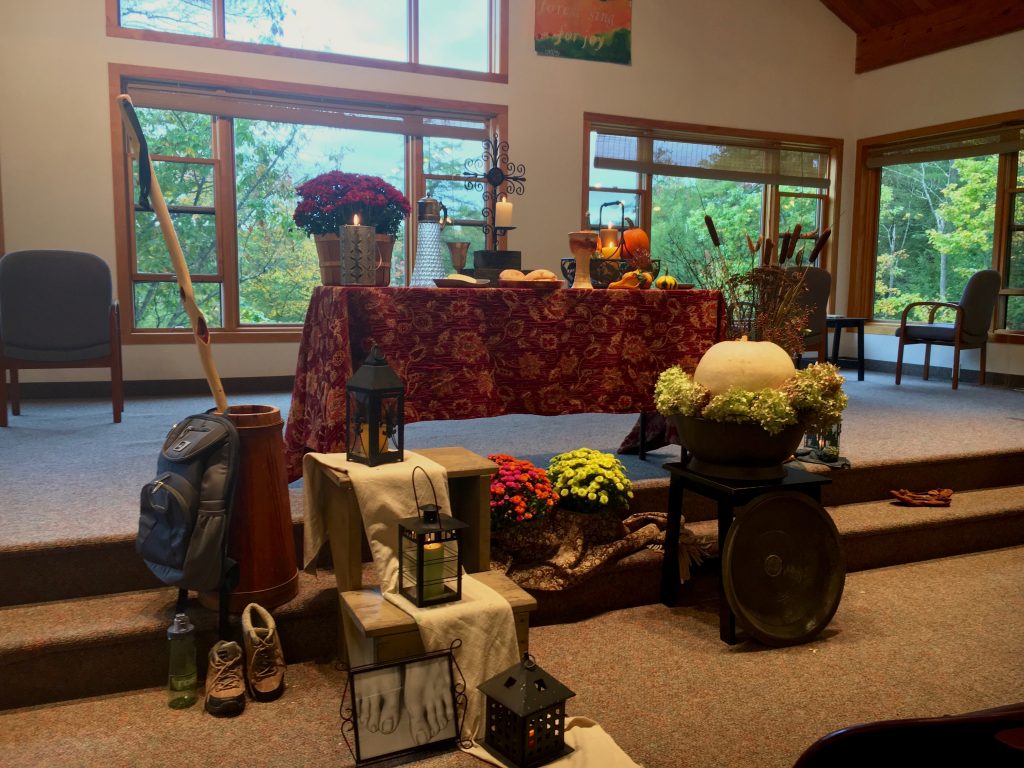 The weekend's theme was "Guide My Feet" and we asked God to be with us and guide our feet on our paths, journeys, races. After the year I have had, I am ready. I've been focusing a lot on my mental health and my physical health, and although I've never lost faith, my spiritual health has taken a back seat. But that's ok because I know that God will meet me where I am at, all I have to do is ask.
I am spending the next few days with my sister and her family, and then it will be back to Columbus and real life. My time at Sky Lake was short but sweet, and because of what happens there seems sort of surreal.