Although it's 90 outside here in Columbus (WOO-HEE!) now is the time that I am thinking, preparing, and yes even making for the winter season. Cooler temperatures will be here before we know it. For me the time from making to getting items photographed and online for sale is what takes the longest in the whole entire process.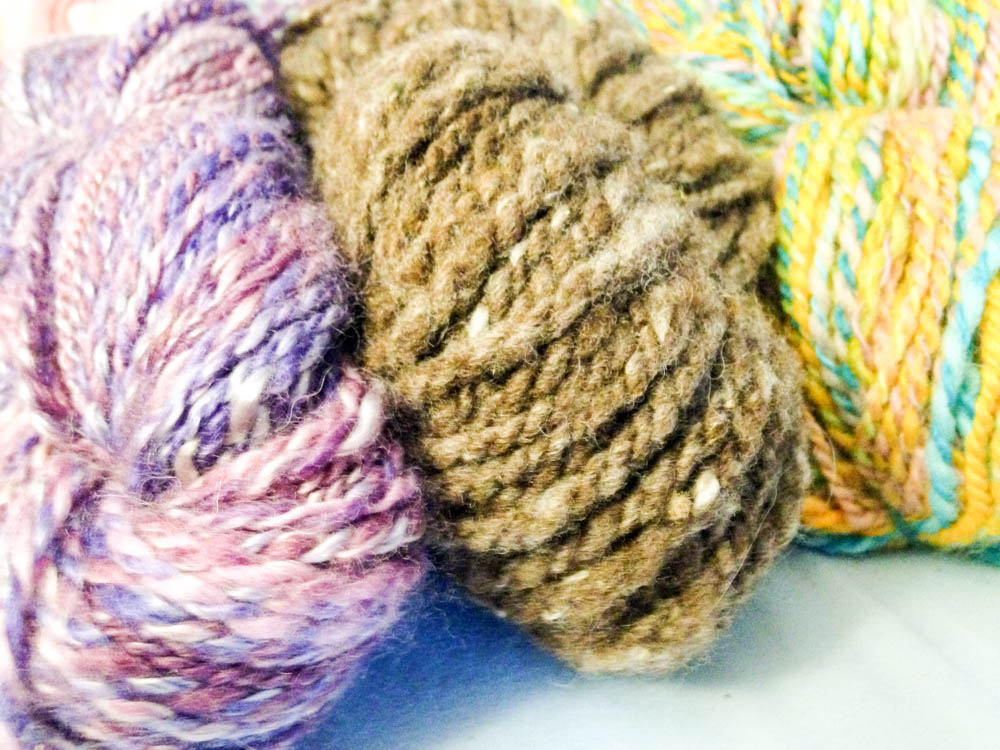 So although I'm sweating and the yarn sticks to me at every turn, I've been working hard to get some new warm and cuddlies made up for the upcoming chilly weather. Currently I'm in "USE ALL THE YARN" mode. By this I mean I am heading to my hand spun stash and creating one of a kind hats, scarves, and cowls, in chunky naturals and the brightest brights.
When starting a new project I like to look at the weight of the yarn. For the initiated it means I'm checking to see if it's worsted, sport weight, bulky, etc. For those who are not into the fiber arts I'm looking at the thickness and density of the yarn. Then I decide what I would like a particular yarn to make, like a tightly knit slouchy hat. Sometimes I will get part way through a project and realize the yarn and the design are not working together. With the yarn below I got partway through the hat and realized the half double crochet was making this hat entirely too heavy. It was something I would not want my noggin to have to hold up. So I took it apart. Realizing that this yarn wanted to breathe and be free I pulled out a larger hook and switched to a triple crochet stitched to make an airy scarf.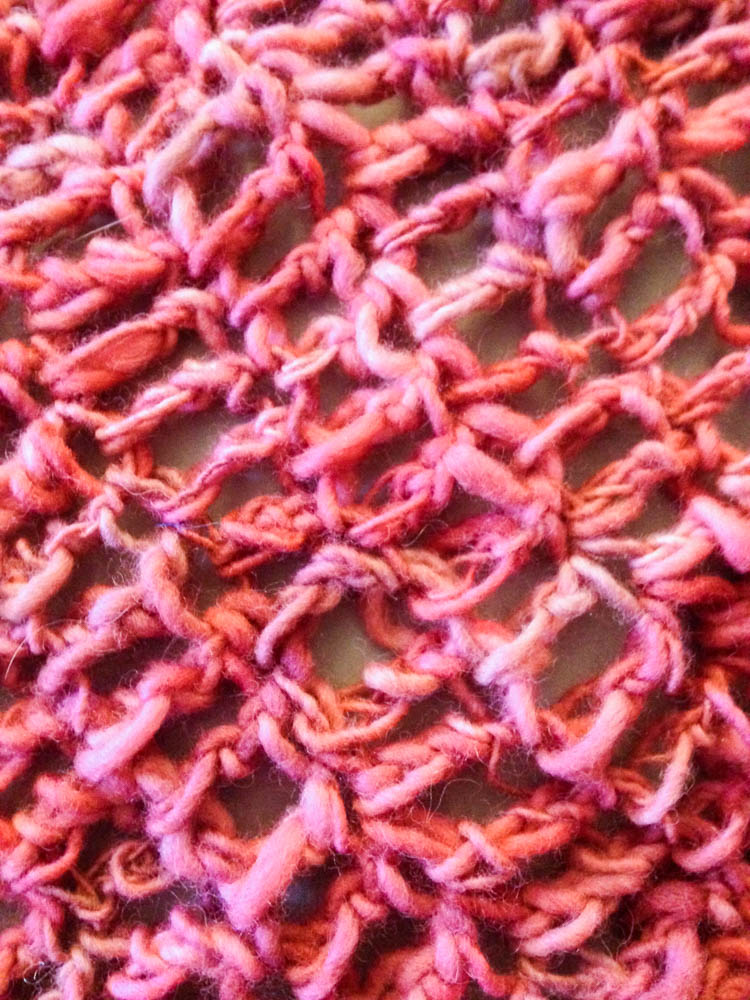 Spun with Polwarth wool and dyed with food coloring this scarf will bring a bright pop of color to someone's wardrobe this winter. One of my favorite things about working with hand spun yarn is highlighting the beauty of the yarn in the object that it is creating. This can be working with color to create a pleasing combination through dyeing or mix and matching different yarns. But it can also mean enjoying the natural color and beauty of the sheep, alpaca, or rabbit that produced the fiber for the yarn. I find natural colored yarn spun into bulky skeins often speaks to the character of the fiber animals.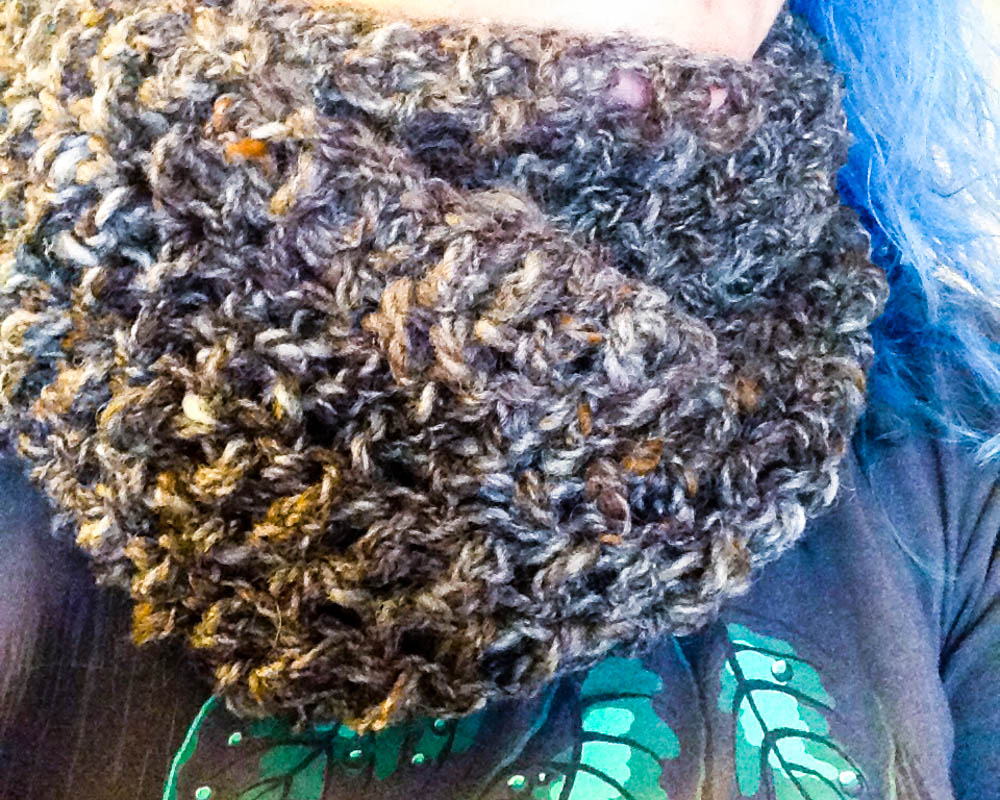 Although not all my fiber is locally sourced, I actually do have a surprising amount of yarn that was produced by animals in Ohio and Pennsylvania. I have even more fiber ready to be spun into yarny goodness, if only the process didn't take quite so long (more no that soon!) I can even tall you the names of some of the animals I've spun from! In fact I know some of those animals are busy growing new coats to keep them warm this winter and to be sheared off in the Spring!
I hope this post puts you in the mood for fall. It's starting to get darker earlier, and soon the night air will be chilly. You may even need a new favorite scarf before the first snow falls. Do you already have a favorite accessory for the cold weather? Where did it come from? Does it have a story? Let me know.