But not quite gone.
In some years past Summer has come and gone without much of a notice. Last summer was full of festivals and other vending events which made me exhausted September. This summer things were much less calm but no less eventful.
Business wise we decided to be very selective about our vending events, and ended up only doing a few small things at the beginning of the season. With my inventory fairly stacked for the season I then pointed my attention to custom orders and other adventures. The time has arrived now to begin work on my winter inventory. Less cat ears, my cowls.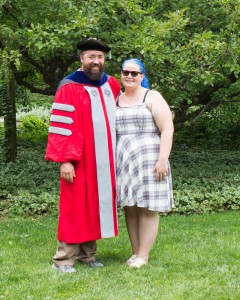 Personally, it's been celebration time. Not necessarily for any of my accomplishments but for Ryan who finished his dissertation and GRADUATED. Way to go Ryan D. Bell, PhD! To celebrate the passing of his defense about a dozen of our friends gathered the night after his exam (and a maggots softball game) at The Winking Lizard in Grandview which is the closest establishment to our apartment as well as a swell place to hang out with good food, drink, and an excellent staff.We also held a picnic with some tasty chicken barbecue. The morning of the party our friend Steve and Ryan bought, halved, and cleaned around 70 pounds of chicken. We ate so much that day and still ate chicken for more than a week after. Paul brought and grilled corn which I couldn't get enough of, and there was delicious home-brew as well as a refreshing summer cocktail.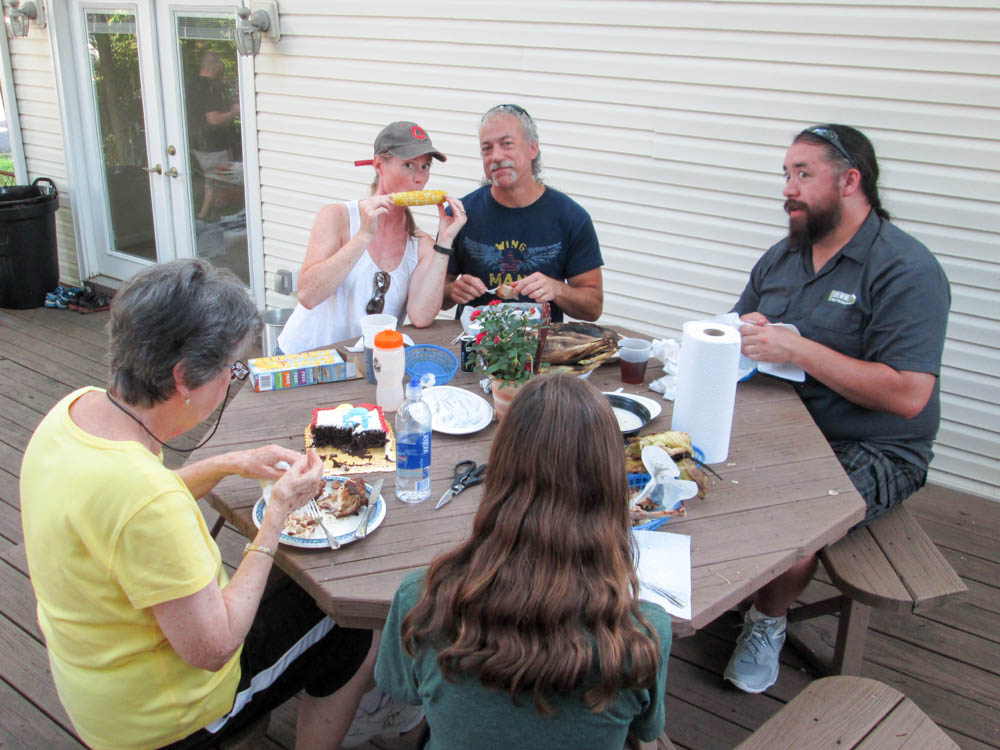 Graduation day was warm and sunny. Ryan's parents, siblings, and their significant others made the trip to Columbus. We had brunch at Matt the Miller's Tavern. It was delicious and I would love to head back again and enjoy some mimosas with my omelet. I took the opportunity to buy a new dress, which I absolutely love and expect to wear more in the future. It will look great with my gray cardigan in the fall.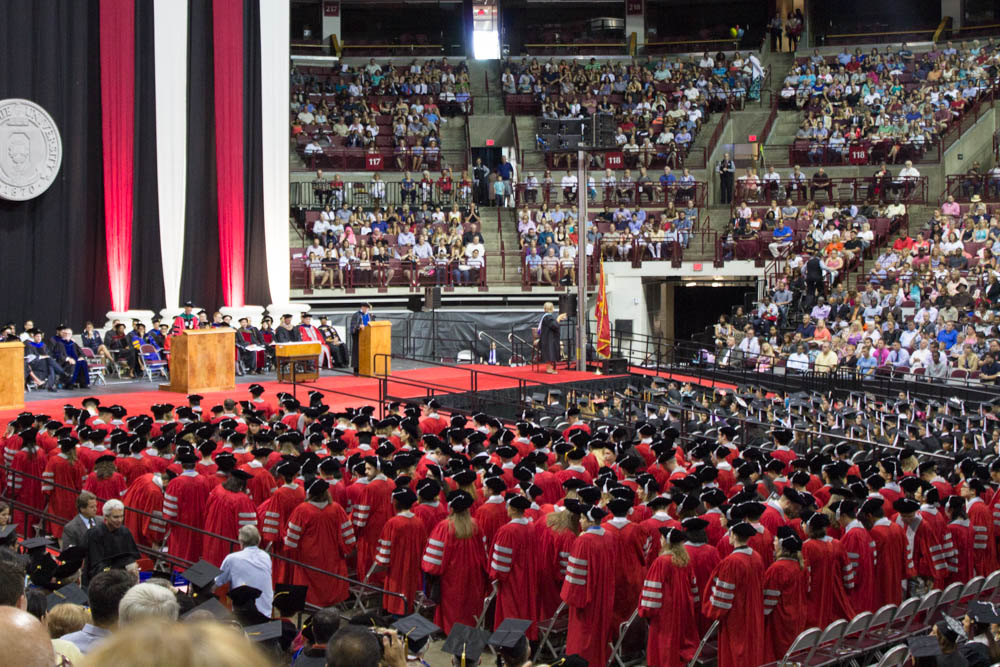 Commencement took place in the Value City Arena in the Jerome Schottenstein Center. Graduates numbered 1,717, including 287 Doctoral students. I found the commencement speaker Bruce A. McPheron, vice president for agricultural administration and dean of the College of Food, Agricultural, and Environmental Sciences particularly appropriate as he discussed his interest in entomology from an early age. He was also engaging and enjoyable.
As the doctoral students were hooded and received their diplomas it was exciting to see more than one familiar face accomplishing such great things.
The rest of my summer has been filled with delicious produce, sunshine, great hair days, and new shades. The book I am currently reading is called The Legacy of Us by Kristin Contino. Kristin is a Zeta Tau Alpha sister of mine and I am so excited for her. Although I don't normally select novels when looking for a new read I am thoroughly enjoying this book and can't wait to write my review.
The kids around here are back to school, but the weather is still warm and the sun is still shining. I will be sneaking every last ounce out of summer as I can. Although I am looking towards fall and planning some new things. Our near future is certain as we stay one more school year in Columbus with Ryan lecturing at The Ohio State University. Who knowswhat the next few years will hold.