It's felt like summer for awhile now. And it is certainly hot and muggy this morning. Hopefully the sun stays shining and the skies stay clear because this evening Park Street Festival begins. With a full line up of local bands on THREE stages and over 20 food trucks, I can't think of a better way to spend a Friday evening. However I most likely will be working at putting the finishing touches on my inventory. Tomorrow at noon the fun begins all over again.
In addition to the local music and food that is happening Friday, Park Street Festival is adding local crafters and a kids area to their Saturday line up making this a great family friendly event. Check out this map and band schedule before you go to make sure you don't miss anything.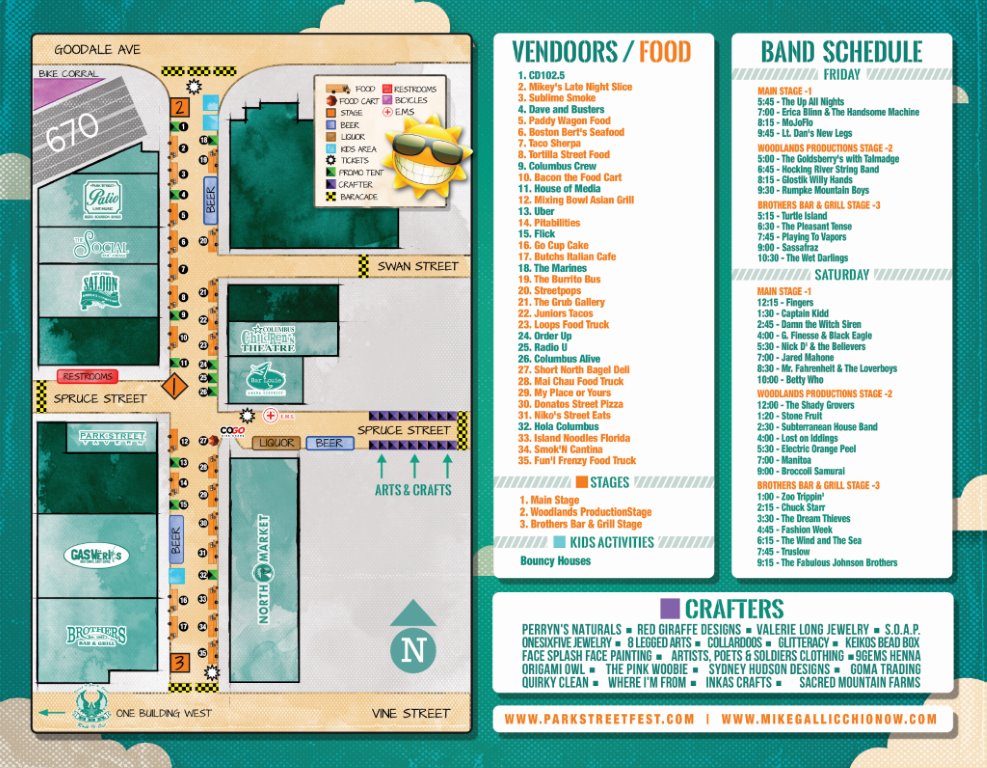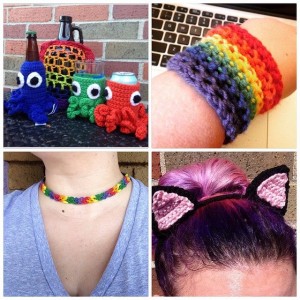 I have tailored my inventory for the summer and I am super excited to share it with everyone. With Columbus Pride coming up NEXT weekend I will have some great wrist bands and necklaces. I also have made growler bags and beer cozies in all kinds of colors, so you should be able to find what you love, and if not I take custom orders! Finally I'm totally stoked about the cat ear headbands I've been working on.
My cat ears are kind of a throwback to my college days when I dressed as a lobster for a sorority/fraternity "Under the Sea" mixer. I made a headband with a great set of googlie eyes and antennae. I wanted to create that same sense of whimsy, but perhaps with a bit more appeal to those not of the lobster persuasion.
If you are in Columbus I hope you will come and check us out starting at noon on Saturday June 13. We will be set up until at least 7pm, but I am relying on a crowd and a late sunset to keep us there later. We aren't hard to miss. My banner looks just like my logo above and I've printed my enticing signage on florescent paper!
Do you plan on attending Park Street Festival this year? What are you most hoping to see?! I'm really looking forward to the local music and amazing food.