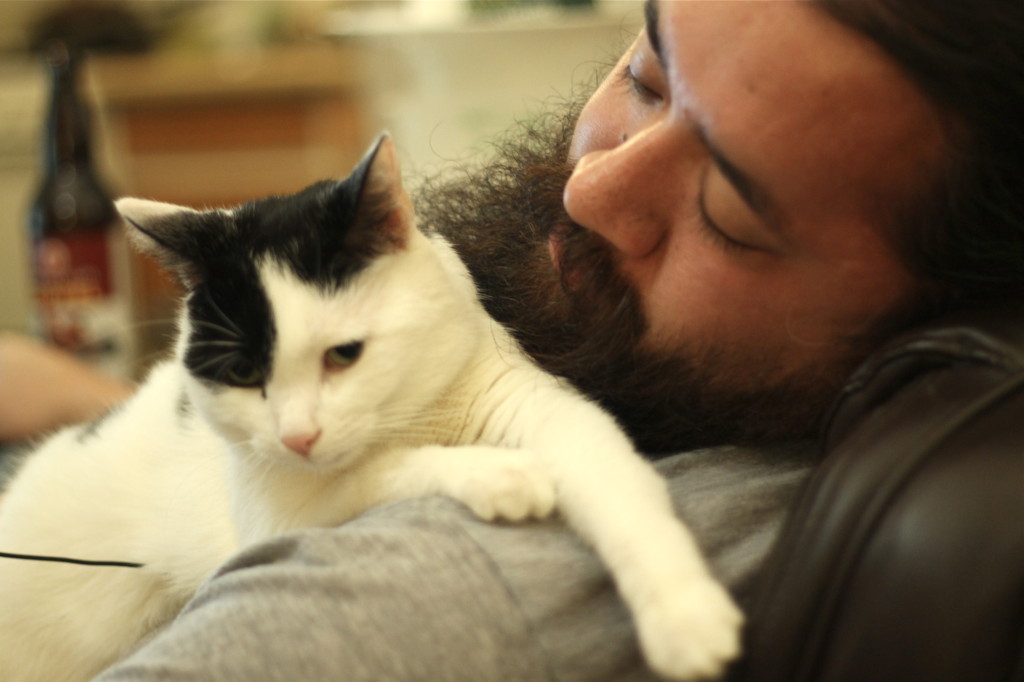 Since I last posted, there has been a whirl wind of activity for The Pink Woobie, both myself and the business have been on a constant forward path since Craftin' Outlaws.  November and December was full of custom ordered Christmas presents, regular shop sales, and an increasing need to finish Christmas presents.  On a personal side, I celebrated a birthday, my health is improving, and daily exercise has become a pretty big part of my life.
Ryan and I spent the week of Christmas in Pennsylvania with our families.  It was 60 degrees when we left Ohio, but it got cold in PA and we had a very pretty white Christmas.  It was the healthiest I had felt during the Christmas week in several years.
We celebrated the New Year with some close friends, and the first few weeks of 2014 have flown by.  I've spent a bit of time catching up on personal projects and working on some exciting and adorable custom orders which I will totally share here when finished.  I have some very specific goals this year, and hopefully you will be seeing some improvements on this site in the very near future.  I also have a new camera, can't wait to share more awesome pictures with you.
Here's hoping the new year is going as well for you!