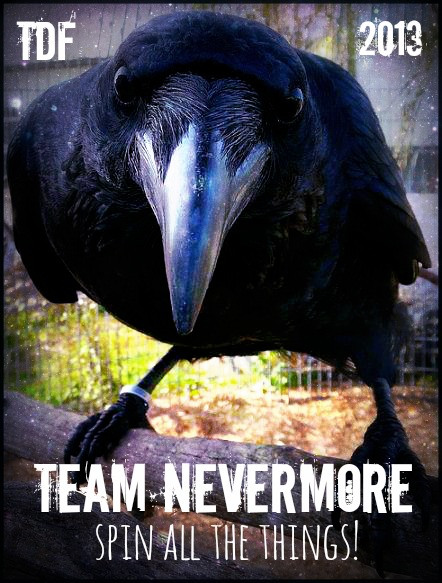 On Saturday June 29th spinners across the interwebs started on a journey.  The Tour de Fleece is an event that gives spinners (is there a better term for a group of people who spin yarn? There should be) a chance stretch themselves, learn new things, and make new friends by joining a team and spinning every day from June 29th to July 21st.  There are a few rest days, but also challenge days as well.
I think I first heard about the Tour de Fleece last year when my friend Christiane of Threeravens was tweeting about her participation.  Most of the online activity was happening at Ravelry, I was fairly new to spinning, and I really don't participate in forums, so I wasn't all that interested.  When the time of year rolled around again Christiane announced that she was captaining her own team and directing the online activity to her blog and an event facebook page.  That is much more up my alley.  So I said sure, why not?  I practically spin everyday anyway.
Days 1-3
Saturday June 29th was not only the start of the Tour de Fleece but also the Saturday during the weekend of Comfest, the city of Columbus' music, food, people watching and gathering festival.  I had only been one other time and really wanted to visit this year.  So I went, I saw, I ate, I drank, and I was ready to come home.   It was several more house before I got home, so my first night of spinning was just finishing up a bobbin of henna dyed wool that I had started the day before.

Yesterday was more of the same as recovery from such an event like Comfest (or just leaving the apartment) takes a lot out of me.  Today I finished the remained of the wool and plied the two bobbins.
I had dyed the wool last week, my first henna experiment, and although the wool was a little troublesome to draft (for reasons I am not sure about yet) the yarn still turned out lovely.  The two batches of wool were slightly different colors, so I plied them together.  Instead of stressing that the wool was not doing what I wanted it to do, I let it become what it wanted.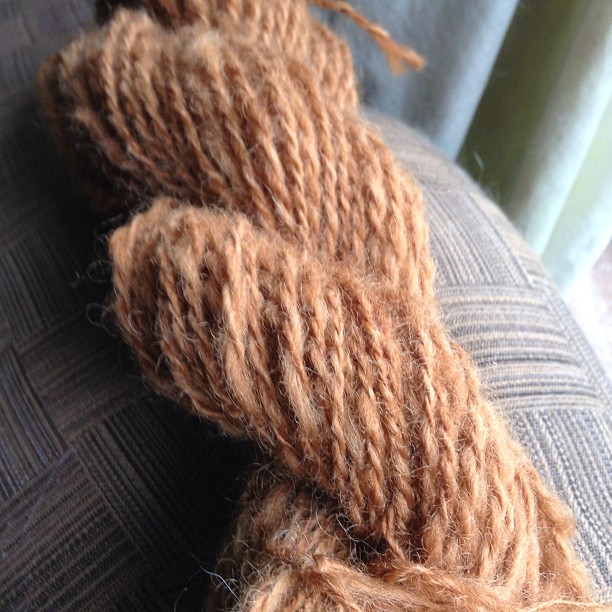 I'm not sure what it's final use will be, but I have much more spinning to do before I have time to do anything with what I am creating.
I hope to update every few days to let you know what I've been working on.  Are you spinning for the Tour de Fleece?  What is your team name?  Have you spun anything extra spectacular yet?