A few months ago I started sharing these cotton crocheted growler carriers with my Instagram followers.   They were inspired by the cotton market bags I made, and the idea of carrying more than one growler at a time when retrieving beer from your local brewery.
Sturdy and washable they will be debuting at the Grandview Digfest on June 15th!  This will be my first vending event and is held at the Grandview Yard in Columbus, OH.
If you live in the area please come check out what my awesome neighborhood and city has to offer.  Check out the website to get all the pertinent details here.
Along with these awesome growler carriers, I'll be selling my octopus beer cozies, as well as having the rest of my inventory available for perusal and purchase.  I am nervous and excited for the whole thing, but I know no matter how much business I have it's going to be an awesome event with local food, drinks, and crafts!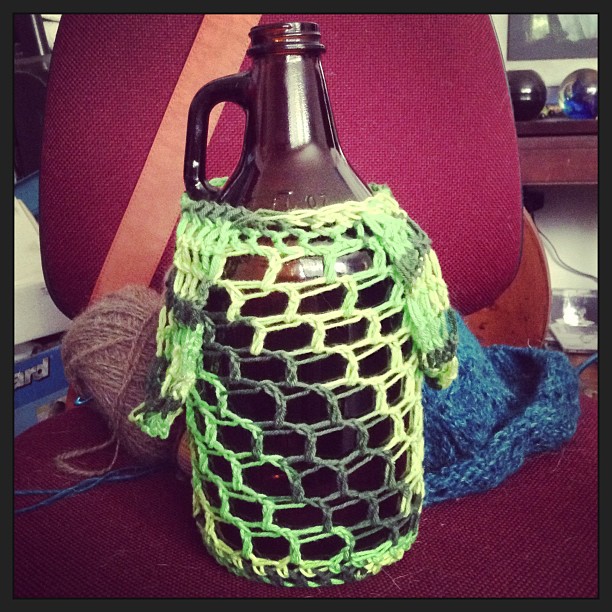 If you have any questions about my carriers or other crafts don't be afraid to ask.  After Digfest I will be making growler carriers available in my Etsy store just in time for the hottest days of summer.